5 May 2016 Vote for
Sadiq Khan Mayor of London
Navin Shah GLA Brent & Harrow
Labour Party Londonwide
Navin's News for February 2015
The Mayor is "accepting defeat" in battle against housing crisis
Mayor Boris Johnson is "accepting defeat in the battle to tackle London's housing crisis" after setting a target to build just 42,000 new homes a year. Boris Johnson has set the target despite his own evidence showing that 62,000 must be built to clear the backlog on housing waiting lists in Brent and Harrow and across London within ten years.
The house building targets were included in alterations to the Mayor's controversial London Plan which were pushed through last week despite me and the majority of London Assembly Members voting against the proposals. The Mayor's "unambitious" target would leave the capital stuck with an ever-deepening housing crisis. Particular concerns were raised that the affordable housing targets within the plan, for only 17,000 new affordable homes a year, would come nowhere near to meeting the needs of Londoners.
Despite setting a target for 42,000 new homes each year, the Mayor recognised that tens of thousands more were necessary to meet London's growing housing need. Instead of including these in his target, the Mayor has said he expects Local Authorities to make up the difference but failed to give any strategic direction as to how councils could achieve the 20,000 extra homes that are needed to bridge the gap.
The vote came in the same week that the capital's population hit record limits, reaching 8.6m for the first time. It also came a week after a new report from the Chartered Institute of Housing found that 76% Londoners now believe there is a housing crisis in their area.
By setting a house building target well below what his own evidence shows we need, the Mayor is accepting defeat in the battle to tackle London's housing crisis. Boris Johnson's complete absence of ambition could lock us into this worsening housing crisis for years.
We need creative and ambitious solutions if we are to successfully tackle the capital's housing crisis. These targets completely underestimate the need for new housing in areas like Brent and Harrow and offer no new plans on how the Mayor proposes to increase the number of homes being built. In Brent and Harrow and across London, we need to see genuinely affordable housing being prioritised. What we don't need is yet more overly-expensive luxury flats which most Londoners could never afford.
Boris Johnson has had seven years now to come up with a plan to tackle London's housing need, instead we've seen rocketing house prices and rental charges, and not enough homes to meet demand. This was the Mayor's final opportunity to put in place a legacy which would leave London able to build its way out of this housing crisis. He has failed to do so and sadly it is people in Brent and Harrow and Londoners in general who will suffer as a result.
ENDS
Notes
-       At the Plenary meeting on 6th February 2015, 14 Assembly Members voted against the plan and 8 in favour. To overturn the Mayor's London Plan would have required a 2/3 majority.
-       New polling from the Chartered Institute of Housing shows that 76% of Londoners think there is a housing crisis in their area.
-       The Mayor's own evidence base found that 62,000 new homes per year would be required to clear London's backlog of housing need within ten years or 49,000 within twenty years. Despite this the Mayor's alterations to the London Plan propose building only 42,000 new homes per year. The evidence base is available at The London Strategic Housing Land Availability Assessment 2013 (p6).
My statement regarding the postponement of two 24-hour bus drivers' strikes planned for Friday and Monday
Formal talks facilitated by ACAS would offer an impartial setting for all sides to set out their concerns and hopefully bring this increasingly disruptive dispute to a resolution. By suspending the bus strikes planned for this Friday and Monday, Unite have shown they are serious about finding a settlement.
It's now down to the Mayor to use his office to bring all sides to the negotiating table to stop any further disruption and resolve this issue once and for all.
Given the depth of public disruption caused by the previous bus strikes people will really wonder what the Mayor is up to if he misses this golden opportunity.
Action needed to stop "scandal" of Londoners dying because they can't afford to heat their homes
It is 'deeply worrying' that the Mayor of London does not have a strategy for tackling fuel poverty despite entering office in 2008. With 12, 241 households in Brent and 9,429 in Harrow now living in fuel poverty I am using Cold Homes Week to highlight the need for urgent action to get a grip on this silent killer.
The capital's cold homes crisis is hitting an increasing number of families in Brent and Harrow, with the latest Government figures revealing that 12% of households in the Brent and Harrow cannot afford to adequately heat their homes. Across London as a whole nearly 280,000 families now live in fuel poverty, unable to afford the cost of properly heating their homes. Analysis of ONS figures shows that on average between 2008 and 2013 cold homes were to blame for 853 excess winter deaths each year in London. That means that across the five year period 4,266 Londoners are estimated to have lost their lives as a result of cold and damp housing.
Despite fuel poverty levels in Brent and Harrow remaining significant at 12%, there are concerns that energy companies are failing to meet their obligations to help make homes more energy efficient. The 'Energy Company Obligation', which was introduced in 2013, places a legal obligation on large energy companies to deliver energy efficiency measures to homes across the UK but thus far in Brent and Harrow just 0.2% of households have benefitted from the scheme.
An urgent Londonwide plan was needed to address the numerous factors contributing to and perpetuating fuel poverty in the capital.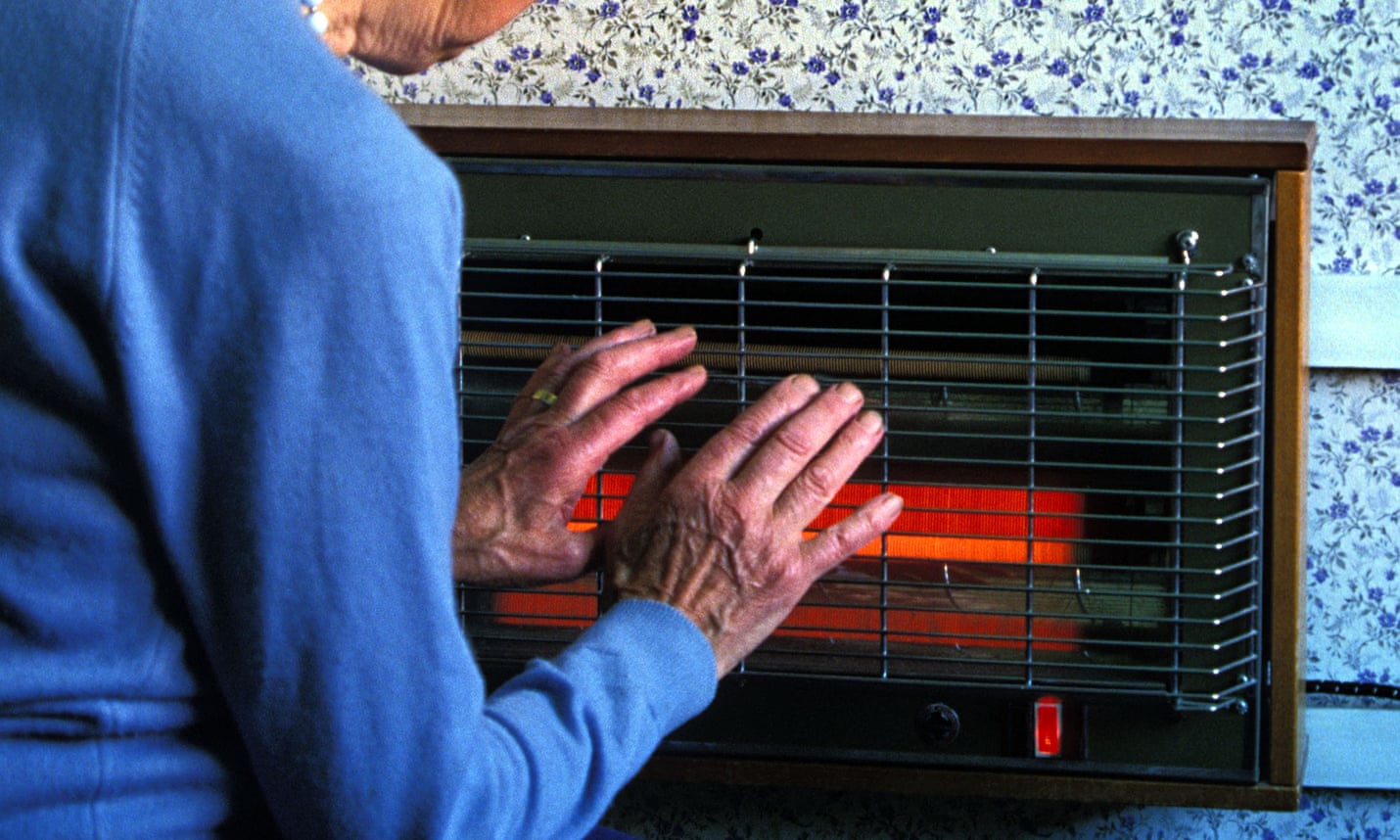 With 25% in Brent and 20% in Harrow people dying each year as a result of cold homes, the first step is to deliver a long-overdue strategy to address this silent killer. In a modern city like London it is utterly scandalous that people are still dying because they cannot afford to properly heat their homes.
London's cost of living crisis and rising energy bills have seen many households in Brent and Harrow plunged in fuel poverty. If he is to fulfil his promise to be a Mayor 'for all of London' then Boris must take immediate and tangible steps to protect the most vulnerable people in our city.
It is deeply worrying that, seven years into his mayoralty, Boris Johnson is yet to come up with a real strategy for tackling fuel poverty.
ENDS
Notes
-          Further information on Energy Bills Revolution's Cold Homes Week can be found here. Cold Homes Week runs from 2nd – 6th February 2015.
-          Excess Winter Death stats can be found here. The World Health Organisation estimate that at least 30% of EWDs are preventable and can be attributed to people being forced to live in a cold, damp home.
-          Data on the Energy Companies Obligation can be found here.
Published by NeonHorizon. Promoted by Keith Ferry on behalf of Navin Shah, both at 20 Byron Road, Harrow, HA3 7ST
Navin Shah is the Labour Party's candidate for the London Assembly seat of Brent and Harrow 2016